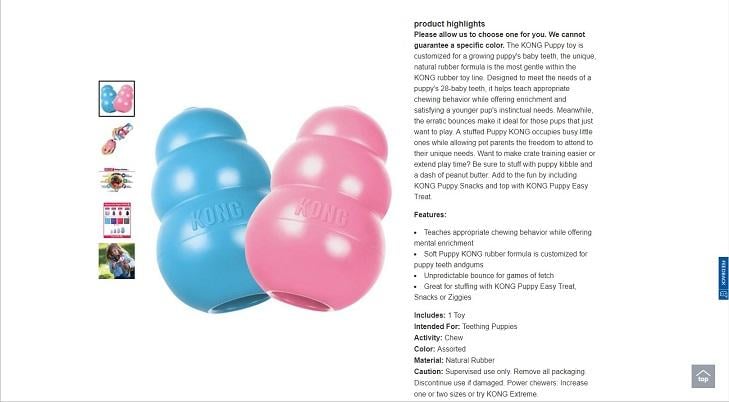 5 Epic Product Descriptions (& How to Copy Them!)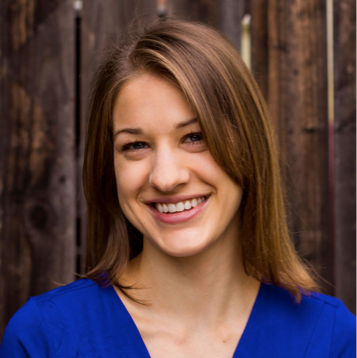 Quick question: When was the last time you purchased something online? Yesterday? This morning? Ok, cool. So when do you think you'll next purchase something online? Tomorrow? Tonight? No shame—me too.
And we're not alone. Last year, 80% of Americans shopped online at least monthly, and 5% were shopping online daily, Big Commerce reported. For many of us, online shopping has become a routine part of daily life, with huge impact on a global scale. Global ecommerce sales have skyrocketed over the last four years: According to Statista, in 2014, annual online sales totalled 800.3 billion USD worldwide; by last year, they'd doubled to 5000.8 billion; and by 2021, they're expected to nearly double again to $4.48 billion. That's 17.5% of retail sales worldwide.
Bottom line? Ecommerce is big and getting bigger. And navigating the ever-changing ecommerce terrain is a big challenge for small businesses used to the brick-and-mortar paradigm. So many factors impact your success online: how familiar people are with your brand, how effectively your Google Display ads are raising awareness, whether or not you offer fast and free shipping, how frequently your potential customers abandon their carts, and more.
Tell a Story with Your eCommerce Product Descriptions
I'd say, [bctt tweet=" If there is a story behind the product, it is always a good idea to tell it to the audience because empathy lingers around even after the customer has left your site."] This will create an instant connection with your customers even before they've made a purchase.
Another way of writing stories is to make them feel what they'd feel upon buying or using the product. For example, How a pizza melts in your mouth, how a fruit lip balm makes your lips smell good or how buying from a brand helps local artists, and so on. Here is an example.
How Insufficient Product Descriptions Can Lead to Users Abandoning Products
"I would have thought [the ingredients] would have been under the description." A user was disappointed not to find a list of ingredients in the product description for L'Occitane's shave cream. She dismissed the product when she was not able to find this information. Users will often abandon a product when important information is missing from the product description.
At Staples, a user added an office chair to her cart for later comparison, but upon further inspection she found the product description to be overly brief. Note that the entire product description — including text and bullet points — takes up only half the mobile viewport. Too brief product descriptions often fail to give users enough confidence about a product to consider purchasing it.
"There's a lot of information here, on the chair…I'm starting to discount [the other chair], because there's very little information." Looking at another office chair at Staples, the same user stated that the more detailed description for this chair reflected poorly on the one she had added to her cart (in the previous example). She discarded the previous chair as a result.
When desired information wasn't available in overly brief product descriptions, some users during testing would quickly move on to consider another product — or would move on to a different site.
This is especially true when users encounter more than one insufficient description on the site, as some users will assume that the quality of descriptions they have already seen is representative of the overall quality of product information across the site.
Sometimes they find what they are looking for in, for example, the reviews, but overly brief product descriptions place too much strain on other page sections, which may or may not resolve the issue for users.
It's important to remember that while a customer in a physical store can often consult with an employee about a product's features, online shoppers are more restricted: even if the option to "chat" about the product is available, almost no users are likely to do so (as was observed in testing).
Information to Consider Providing in Product Descriptions
However, even though it would be impossible to anticipate every high-priority question a user may have about a product, addressing the needs of many users can be relatively straightforward for most product types.
1) Materials and Ingredients
"I would be more inclined to go with the beard lube, because I know more about it." One user was comparing different products at Sephora and ultimately chose the product where the description clearly displayed ingredient information.
Another user at Sephora viewed a product description where the list of ingredients were similarly laid out: "'Dimethicone', that kind of freaks me out. Because that's…silicone. Sometimes I don't like the way silicone products feel on my face. So I would say 'no thanks' to that". While this user ultimately did not purchase the product, she felt confident in her choice due to the detailed product information.
This type of information could apply to the chemical composition of products in the health and beauty industry, such as makeup and skin care products, or to the textile and material composition of apparel, such as clothing items and athletic shoes.
When shopping for beauty products, for example, 50% of users in our desktop study required information regarding the ingredients. If such information was not readily available, users were quick to dismiss a product in favor of one with a more detailed product description.
Moreover, while many users just want to get an overview, some have specific concerns about particular ingredients — which might be based on allergies or other sensitivities.
Therefore, users also react positively to product information about what ingredients are explicitly not included. These intentional omissions could be potentially harmful chemicals — for example, being "BPA-free".
Similarly, during testing users shopping for apparel repeatedly inquired after the material makeup of products they were interested in. Users' interest in apparel materials most likely could be related to future care instructions — which are sometimes included in product descriptions as well.
For example, some users may be looking for technical benefits of the material itself — such as Gore-Tex being waterproof, or spandex being flexible. Other users may have material sensitivities or simply preferences for one material type over another.
Whatever the users' needs happen to be, including material and ingredient information helped many users find suitable products and made their ultimate purchasing decisions easier.
2) Product Dimensions
"Seems pretty tall. 50 inches high. Maybe that's the back of the chair." This chair on Staples included two sets of dimensions but neither was labeled. This forced the user to make unnecessary assumptions about how the dimensions applied to the product. The benefit of including dimensions is greatly diminished when the information is not properly labeled.
"There's a lot of information here, on the chair." This product description, also at Staples, displayed not only the "overall dimensions" of an office chair, but both the "seat dimensions" and "back dimensions" as well. The high level of detail provided here was enough to satisfy this user and cause them to abandon another product in favor of this one. Providing detailed and clearly labeled product dimensions minimizes users' need to make assumptions about a product.
Product dimensions were observed in testing to be important to most users looking for physical items. Many had questions or concerns which could be linked to a product's measurements.
Whether it was external dimensions or the particular dimensions of a given feature, users were often swayed by the presence — or absence — of the product's dimension and size details:
However, as one user stated, "'65 cm'. I don't really know how that would compare with inches". Therefore it may also be advisable to include a product's dimensions in an alternate measurement system — for example, including Imperial units in parentheses alongside metric measurements.
Sources:
https://www.wordstream.com/blog/ws/2019/06/26/product-descriptions
https://www.dckap.com/blog/how-to-write-ecommerce-product-descriptions/
https://baymard.com/blog/product-descriptions